For me, it's always Christmas in September.  This year is even a bigger challenge.  TIFF on a budget.  As most of you know, my dog was sick and we had to put her down.  So the $1,200 saved to enjoy this event went to a great cause (in my heart anyway)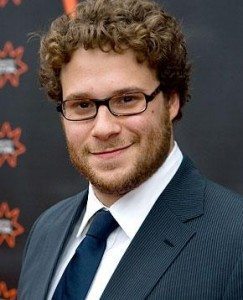 How will you catch us?  Follow @christinauntold (my partner in crime and my lovely daughter) and @trina_stewart.  I'll be giving a minute by minute recap of where we are, who and what we are seeing.  This is one blog where it won't be all about me because I have nothing to promote and nothing to lose.  The only thing I won't do is announce where i am when I take pics because I had a whole lot of people pissed off at me for doing that (even though they didn't know it was me!)
I will be hashtagging my tweets, #CelebsinTO!
Tomorrow, we'll be catching the movies Hick and The Descendants.  (Thanks Diet Coke and Blackberry!) I am very excited to review a movie this year because I thoroughly enjoyed doing so in 2008.  It was an amazing experience!
I was on Twitter last night and was so appreciative of the online movie reviews.  However, one thing that REALLY pissed me off is that when I asked a question about something, few responded.  It was like the narcissistic became extremely secretive to hone their acceptance into the celebrity world!  So what do I say?  We're all celebrities in our own right.  So thanks A**holes, I can figure it out myself.
So those who are following this country hick and her little mice, enjoy it.  If you want to throw out questions, be my guest.  I'm not only at TIFF for my yearly M&D weekend, but I'm also here so you can feel the excitement too!!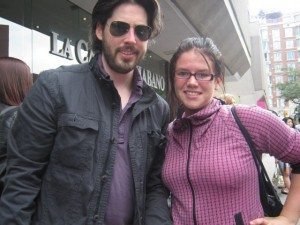 Now, I just have to figure out how to juggle all of these electronic devices and be online and ready.  (Not Red Carpet Ready)
The following two tabs change content below.

Trina Stewart is the editor-in-chief at Life's a Blog. Blogging and Social Media is her passion by night, while project management and business development fills her day.

Latest posts by Trina Stewart (see all)